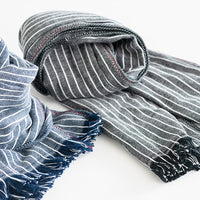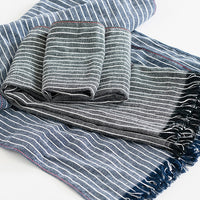 Both sides of the simple stripes are accented with subtle red stitching.
Two colors, black and navy, are available to match with any style.
The unisex design is recommended for everyday use and also as a gift.


Imabari Towel Certification number: 2015-254
-----------------

Composition: 100% cotton
Muffler Towel (MF-00815)
size: 34 x 150 cm
price:¥1,650 (tax included)
weight: ~100 g

*NV color is a limited stock item.