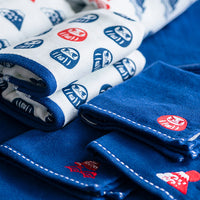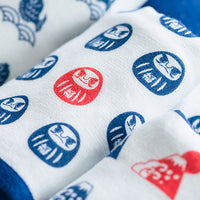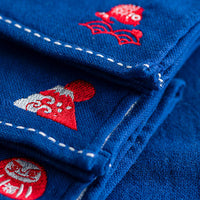 Recommended as a souvenir - A good-luck towel to bring happiness

Daruma, Fuji-san, and Tai, all good-luck motifs, are now available as towels.
The bath towels and handkerchiefs are beautifully indigo-colored with a single point of red embroidery as an accent.
The face towel can be used as a printed towel hand towel for various occasions.
It is thin and light, with just the right volume to fit in your hand, and has excellent water absorbency.
The towels are also suitable as a gift for your loved ones or a small souvenir.
Certification Number: 2014-1414, 2014-1415

-----------------
Materials:100% Cotton
Bath Towel
size: 60 × 120 cm
price:¥2,750
weight:~220 g

Face Towel
size: 34 × 90 cm
price:¥1,100
weight:~95 g
FU-01310(Daruma)
FU-01210(Mt. Fuji)
FU-01410(Tai)