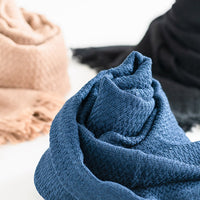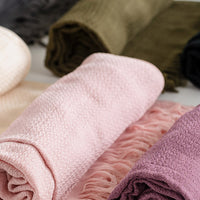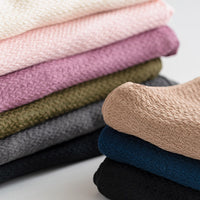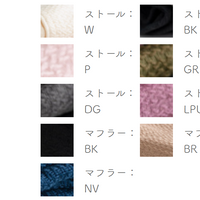 The thick scarf will wrap around your neck warmly.
It will feel smooth and moist, giving you a sense of comfort.
It is a handy item for everyday use or going out, regardless of the occasion.
You can use it as a stole, a lap blanket, or any other way you like to keep you gently warm.

-----------------

Composition: 76% cotton / 24% rayon
Stole (FU-MF00338)
Size: 60 x 200 cm
Price: ¥4,180 (tax included)
Weight: ~200 g

Scarf Towel (FU-MF00315)
Size: 34 × 180 cm
Price:¥1,650 (tax included) )
Weight: ~100 g

*This product is limited in stock.