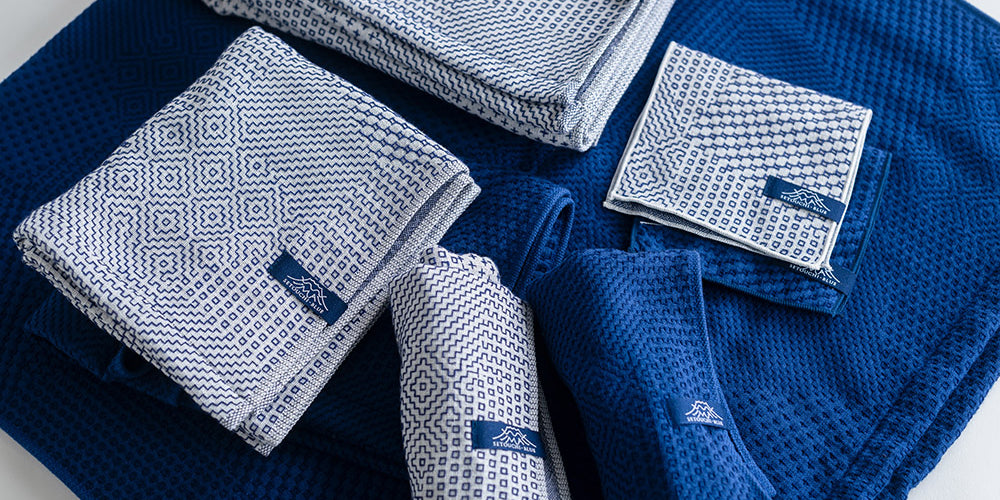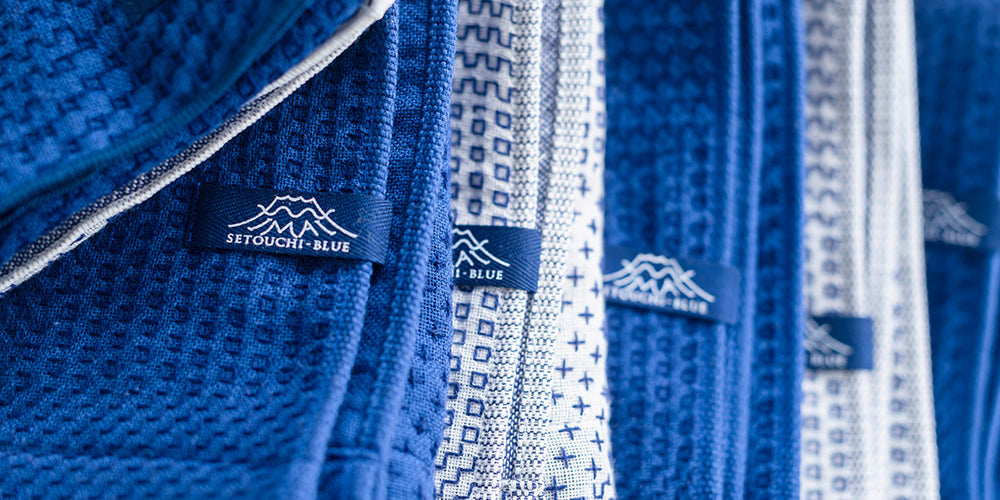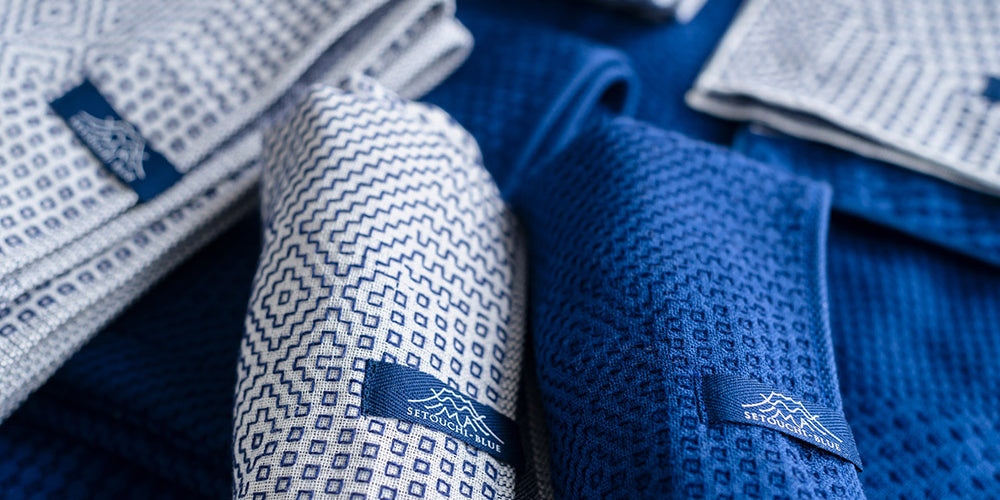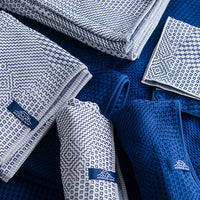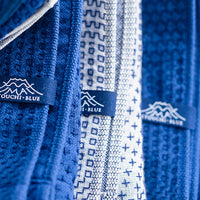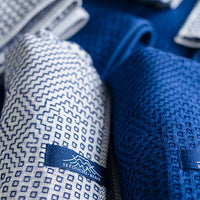 A towel that conveys the charm of the Setouchi region

This towel is made with the beautiful blue color of the Seto Inland Sea where our factory is located, and uses the traditional Sashiko embroidery, which was born from the Japanese spirit of cherishing things.

The surface of the towel is embroidered with a variety of patterns in a patterning technique that creates a pleasant contrast with the soft and fluffy touch of the reverse side.

The beautiful design makes for a great gift.

Imabari Towel Certification Number: 2017-769
-----------------

Composition: 100% cotton
Bath Towel (FU-02728)
Size: 60 x 120 cm
Price:¥3,080 (tax included)
Weight: ~235 g

Face Towel (FU-02712)
Size: 34 × 80 cm
Price:¥1,320 (tax included)
Weight: 90 g

Wash Towel (FU-02707)
Size: 34 × 35 cm
Price: ¥770 (tax included)
Weight: ~45 g

Half Handkerchief (FU-02706)
Wize: 12.5 × 25 cm
Price: ¥660 (tax included)
Weight: ~10 g